About us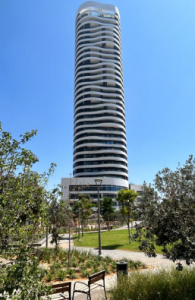 The George innovative approach seamlessly integrates space, experience and hospitality as a holistic microcosm of urban life.
with a true understanding of the needs of locals and temporary locals alike,
we have created the ultimate wonderland for those who live, work and visit the city.
Helmed by Elco Hospitality, a joint venture formed by Elco Holdings and Vision Hospitality, The George includes 170 rooms, 37 of which are designed for extended stays.
With a complete focus on seven essential experiences in our daily life, we have dreamed up a collection of spaces, selectively cultivating each environment for locals living and working in the city and temporary locals visiting for a short or longer period of time.
Centered around an inspiring members club, the one-of-a-kind result includes four culinary experiences, outfitted meeting rooms, an exemplary event space, a free-range open work area and a myriad of leisure and relaxation spaces.
Design by: Lázaro Rosa-Violan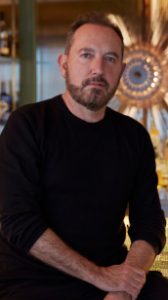 Trained as a painter, traveler by conviction, and interior designer by instinct Lázaro Rosa Violán
started his professional career at age 8 by staging his first exhibition in Brussels. After studying architecture at the University of Madrid he launch his namesake studio based in a former textile factory in Barcelona, Spain. The team is comprised of industrial designers, interior architects, engineers, drafting and graphic designers. Spanning the globe with projects in over 40 countries
Lazaro was honored by Architectural Digest Spain as the Top Interior Designer in Europe and for the fifth consecutive year has been one of the top 100 Global Interior Designers by Architectural Digest Collectors France.